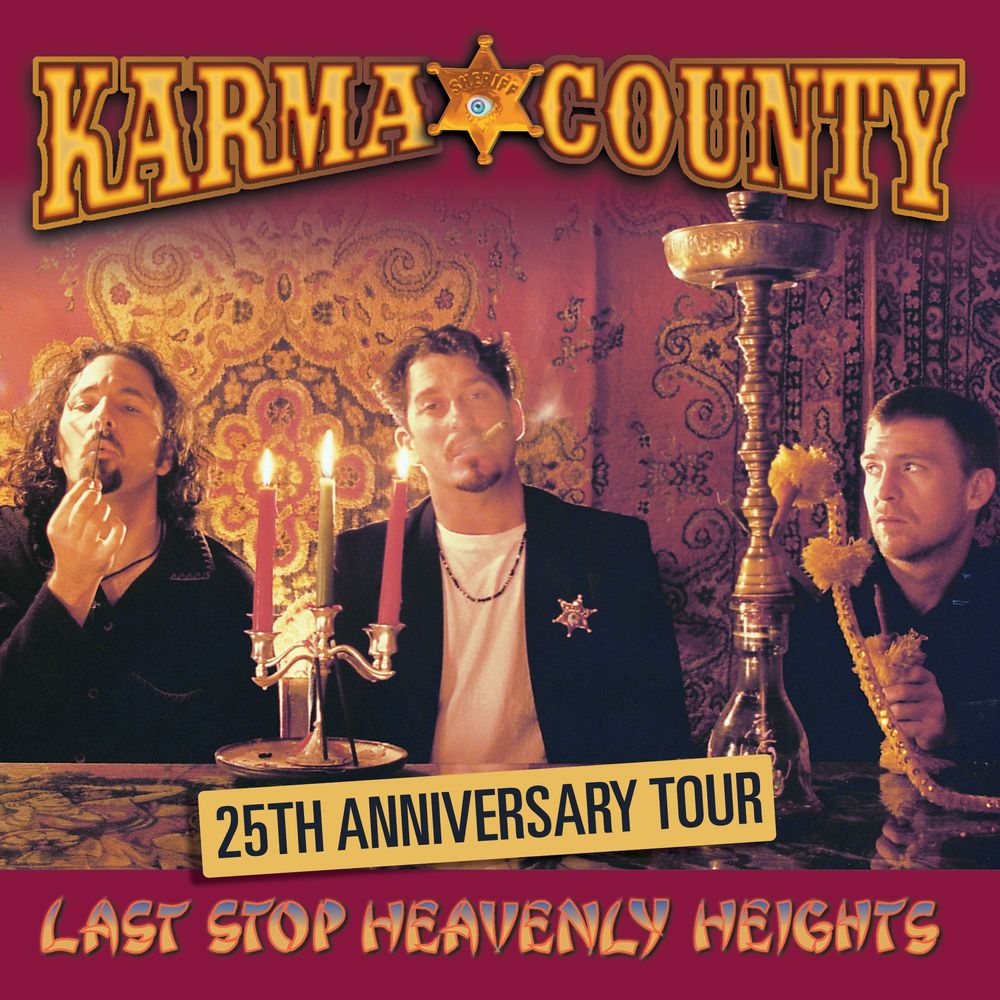 TOURING MARCH 2022
Karma County's debut album Last Stop Heavenly Heights was released on Kansas, USA based label Laughing Boy in 1996. Arriving on stage in those early days around Sydney with just a snare drum, acoustic guitar and double bass, the band foreshadowed the acoustic roots movement that has become an essential element of contemporary Australian music with songs like the evergreen Postcard. Since those small beginnings they have waltzed their way into the hearts and minds of music fans, and critics, all over the world.

The three founding members – Brendan Gallagher voc/guitar, Michael Galeazzi bass, & Stuart Eadie drums – head out on the road again to play Last Stop Heavenly Heights in full, and some other much loved songs from their unique songbook. 
Good music lasts forever.